As well as ready-to-heat Rico's Lechon sets, coffee beans, and milkshakes!
(SPOT.ph) What's not to love about shopping online? It's fast, it's convenient, and it allows you to get everything you need without having to leave your doorstep. That extends to the things we eat—from meals to have for lunch or dinner or snacks to keep in the pantry for when the craving strikes. There are a couple of different places you can find these things, but this new website in particular houses lots of great eats under one roof. Kraver's Canteen is a cloud kitchen concept that delivers around the Metro, and they've got everything from ready-to-eat meals to grocery items so you can keep your kitchen stocked up. Here, we've rounded up just some of the must-try items you can get delivered from the site.
You can have these great-tasting eats delivered from Kraver's Canteen:
Hefty burgers from Burger Jack
Hungry? It doesn't get any more indulgent than a good burger, and Burger Jack delivers with their towering versions. Purists can go for the Classic Burger (P249) with a beef patty and secret house sauce. There's also the El Chicano Burger (P249), a spicy burger with chili con carne, melted cheese, jalapeños, and tortilla chips. Like to live on the wild side? Try the All-Out Burger (P379), which has bacon, chili con carne, Italian peppers, melted cheese, blue cheese, caramelized onions, fried egg, jalapeños, honey mustard, and special house sauce. Whew.
Drinks and ice cream bars from Tiger Sugar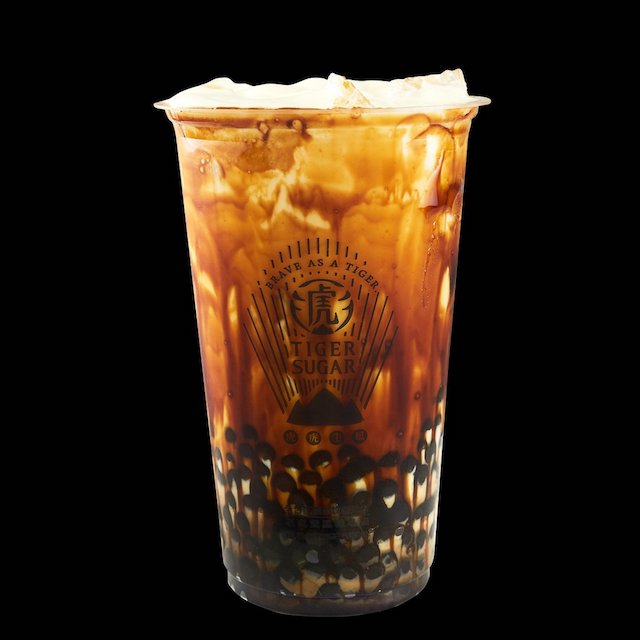 Missing getting your brown-sugar boba milk fix? Kraver's Canteen carries Tiger Sugar's best-selling drinks, like the Brown Sugar Pearl Milk With Cream Mousse (P120) and Tiger Cream Cheese Mousse Golden Black Oolong Tea (P160). If you're looking for a cooler, creamier way to indulge your cravings, you'll be happy to know they also deliver Tiger Sugar's Ice Cream Bars (P440/box of four).
Lechon Kawali Chips by Chef Pig's
Lechon. Kawali. Chips. Need we say more? This mouthwatering snack is made with real meat and zero preservatives, so it's kind of good for you. You can go for the Original (P150) version or try their other flavors, like the Garlic (P150), Salted Egg (P180), and Chili BBQ (P150).
Sushi Bake from Kyoto Sushi Bake
The sushi bake trend is still going strong, and here's another version to add to your list. Kyoto Sushi Bake makes the dish in a couple of different variations, like the Baked Salmon (P400/good for two, P800/good for four), Cream Cheese Tuna (P400/good for two, P800/good for four), and even Unagi (P750/good for two, (P1,200/good for four).
Coffee beans from Silcafe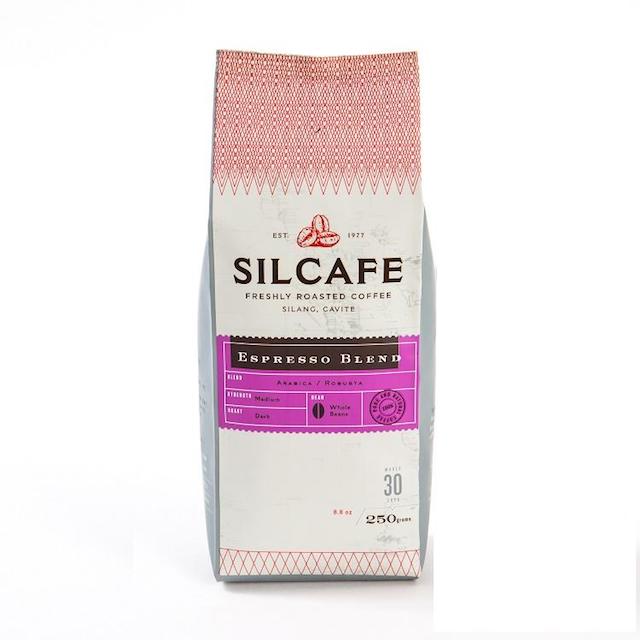 Raise your hands if you agree: There's nothing like freshly brewed coffee at home. Silcafe is a coffee roaster from Silang, Cavite, and they offer both whole and ground beans for your brewing needs. Give yourself a jolt in the morning with the Farmer's Brew Ground Coffee (P240) made with Robusta beans hand-picked from coffee trees in Cavite, or go classic with the Espresso Blend Whole Beans (P290), which blends Arabica and Robusta coffee.
Ready-to-heat meals from Rico's Lechon
This Cebuano lechon brand is known for their roast pig with super-flavorful meat, as well as other Filipino favorites. You can stock up on their ready-to-heat meals so you can have a homey Filipino lunch or dinner anytime. You can't go wrong with the Regular Lechon (P275/250 grams, P495/500 grams) or Spicy Lechon (P520/500 grams). There's also the Lechon Binagoongan (P360/500 grams), Lechon Dinuguan (P210/500 grams), and even Lechon Sisig (P340/500 grams) if you'd like another way to get your porcine fix.
Potato snacks from Potatoville
Is there anything better than steaming-hot fried potatoes on a lazy afternoon, or while binge-watching Netflix? Get your fix from Potatoville, which makes ready-to-eat savory potato snacks like the plain Potato Wedges (P79), Bacon Cheese Wedges (P179), Buffalo Chicken Potato Wedges (P179), Pulled Pork Wedges (P179), and more.
Milkshakes by Kraver's Canteen
Kraver's makes their own milkshakes, dubbed "cloud shakes" for their whippy, frothy but thick consistency. The Vanilla Cloud Shake (P150) and Chocolate Cloud Shake (P150) pair well with savory eats, while you can go for the Strawberry Cloud Shake (P150) or Mango Cloud Shake (P150) if you like it fruity. A more offbeat option is the Avocado Cloud Shake (P160).
You can pre-order via the website; just choose your preferred date and time for your delivery to arrive, within a one-hour window. You will get a notification of the status of your order on the day through a text message. They accept online payments using credit or debit cards or online transfer via PayPal. If you need to order something right away, you can also find Kraver's Canteen on GrabFood or GrabMart, but without the pre-order discount.
For orders and more information, check out Kraver's Canteen's website.
-----
Spot.ph   |   Patricia Baes
Article Source: https://www.spot.ph/eatdrink/the-latest-eat-drink/83402/kravers-canteen-cloud-kitchen-what-you-can-get-delivered-a3284-20200828