SPOT.ph) Remember the days when you'd enter a food hall and the conversation would be flowing, crowd socially close, and most importantly, the food honest-to-goodness hot and tasty? Well, there's a new way to experience all that in a completely different way: we're talking virtually. You've probably heard of cloud-kitchen concept Kraver's Canteen. They're taking things up several notches (again) with the launch of the Kra-Verse Food Hall, an interactive virtual space that'll change how you think food delivery works.
Also read: This Cloud-Kitchen Concept Will Soon Be Available in More Areas Around the Philippines
What is the Kraver's Canteen Kra-Verse Food Hall?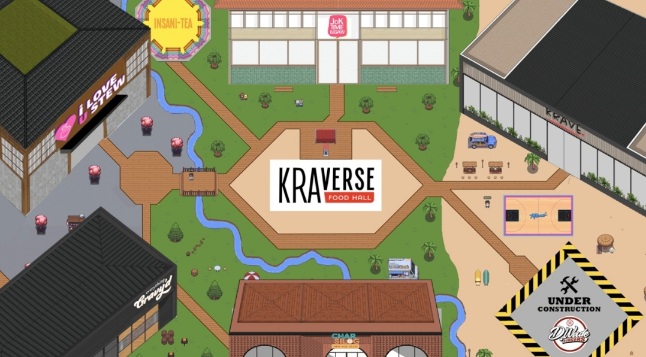 Imagine a space that looks like the simpler RPG or MMO games of yore—you can spend time going around or even hanging out with friends, only this time it's full of restos you could order food from. That's more or less what the Kra-Verse Food Hall is all about. It brings that restaurant experience to a virtual platform. In short, you take on an avatar, walk around the virtual Kra-Verse, talk to real people handling real brands, and ultimately, have food delivered right to your doorstep IRL. Or if you want to hang around and chill for a bit, we're sure you'd be welcome, too.
"Consumers are getting the short end of the stick," comments Kraver's Canteen co-founder Eric Dee on the state of food delivery today. "Everything is delivered for the same, if not higher, amount, but they don't get to enjoy the ambience and service from a restaurant. We want to bring more value to every order."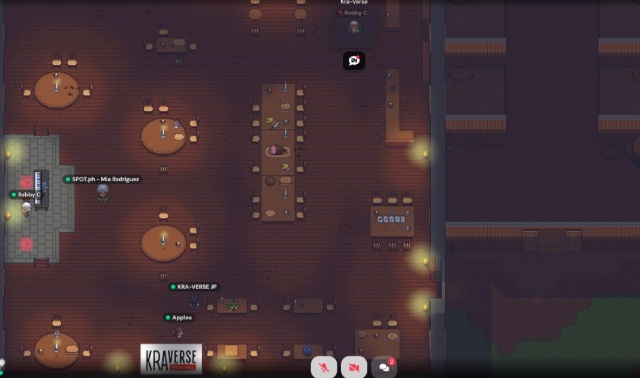 The Kraver's folks worked on creating this metaverse to be as "thoughtful" as possible; so from the virtual restos having been designed by an actual studio to the food packaging—which is self-heating, apart from it emulating the brands they're from—to the way the virtual space works like an actual food hall, i.e. you can chat with the other guests in the space, hangout on the tables, and even play games, all these details were well thought through.   
How to order from the Kra-Verse Food Hall:
This virtual food hall can be accessed through their site; note that it works best either on laptop or desktop! You can create an avatar and enter the Kra-Verse. Use your arrow keys to walk around and enter the six restos on site. From there, Kra-Verse reps will be present to take your order and coordinate delivery and payment. Just like ordering from any food hall.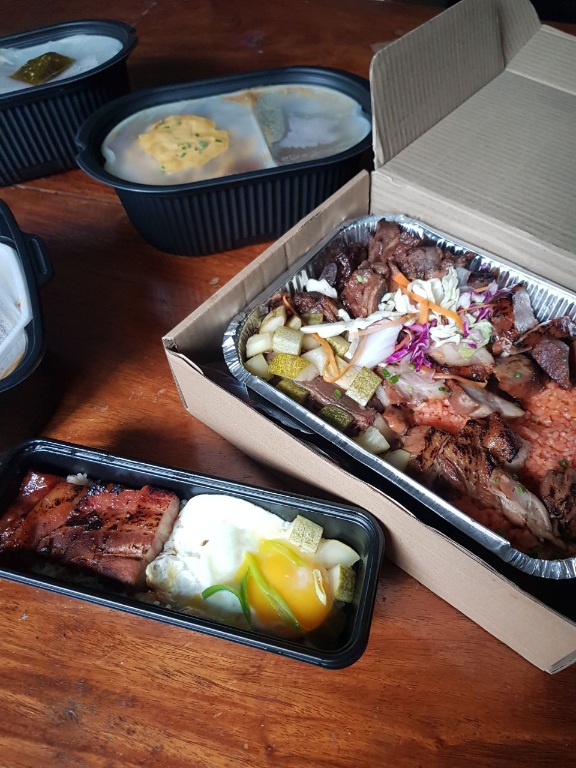 The Kra-Verse is open from 10 a.m. to 8 p.m. daily. If you don't catch them there, you can order your eats from GrabFood, too. You can check out six brands in the virtual food hall, inluding an incoming collaboration with NBA legend Dwayne Wade's D. Wade Burgers. Up on the platform as of writing is CharSilog, a new-age silog spot with their own sinangag base; Krave, with a crave-worthy menu that changes with the seasons; I Love U Stew, a Korean join that specializes in Galbi Jim; Jok Time Lugaw for a dose of comfort food; and Gravy'd, which is the Kra-Verse take on the foodcourt staple sizzling plates. 
Head on the Kra-Verse site to enter the virtual food hall.
-----
Spot.ph   |   Mia Rodriguez
Article Source: https://www.spot.ph/eatdrink/the-latest-eat-drink/88932/kra-verse-virtual-food-hall-a4362-20220331